Hello & Welcome From The Huffs
Hello & Welcome! We are the Huffs. We are a fun and adventurous family who has chosen to become a full-time rv-ing, homeschooling / roadschooling family, in order to follow our calling. Combined we have over 20 years of culinary / restaurant / catering experience, and Ministry Leadership. Most of our experiences in our life have either been involved in feeding people, delivering food to people, delivering the word to families and children, and bringing people together through good food or through The Word (and usually both at the same time). Daryl is a Le Cordon Bleu Graduate with a calling to the Missions Field in the United States of America. Since his graduation I remember him talking about trying to find a way he could possibly help others through feeding them or teaching them culinary skills for restaurant employment and how he could combine his faith with his gifts. We have felt for many years that God was calling us to help people in disaster areas. During preparing for this ministry we have received experiences that have allowed great understanding and compassion to what victims of disasters may be feeling, From giving up stuff (in our case mostly by choice), relying on the provision of God through others and many miracles, from juggling no plumbing and short water supplies, cooking with little, electrical issues, wondering where we would live and what we would eat, and more... Well, you don't have to read too many posts to get a glimpse of the challenges we have faced. Today, when people ask us...we know: God has been training us. ALL of these stories of hope of God revealed in our life, our journey of loss, suffering, trusting and hoping in HIM, will all be to HIS Glory! We hope they already are! We created this website in order to keep everyone up to date on our adventures. We hope that our story encourages you all. (Scroll down some more to read about our daily adventures in our blog !)
Trusting Him One Step At A Time...
Where Will God Send Us?
At this time, We still really do not know where we will go first. We are also keenly aware that when we are called to go...it will be because someone else is facing a tragedy in their own life. This breaks our heart so much. Please join us in praying for those that fall victim to disasters each year across our nation and the world. Please also pray for our family, for not only our physical and mental preparedness but also our emotional and spiritual preparedness. You can help us to help others...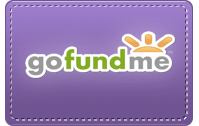 You currently have no published posts. To hide this message either add some posts or disable displaying posts on the Presentation Page in theme settings.
Does our story make a difference to you?
We are always happy to share our story with anyone who is willing to listen! If you know a group who would be encouraged by our story of faith and trusting in God's plan, we would love to share it. Get in touch with us!